The "Jeune Peinture Belge"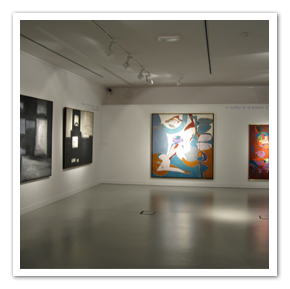 During the Second World War, the art that had flourished pre-war became subject to a unique and restrained vision. Artisitic activity slowed and the museums closed. The only art authorized under German domination was that of propaganda
To celebrate the liberty regained at the end of the war, a number of artists, including Louis Van Lint, Gaston Bertrand and Anne Bonnet, came together as part of the « Jeune Peinture Belge ». This group of artists encompassed mixed emotions, notably joy that the war was over, but also anxiety provoked by the Cold War. The group did not even bother about writing a manifesto because their aim was not to enclose themselves in theoretical conceptions, but rather to place liberty of expression at the heart of their creativity. This way of proceeding led them straight to abstractionism.
Having only existed for a few years, the principles of the Jeune Peinture Belge were soon recuperated and radicalized by another movement, known under the name of CoBrA.