The NeirynckCollection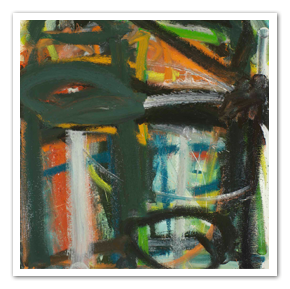 The Neirynck Collection is a unique ensemble of some 700 paintings composed in the spirit of the CoBrA movement.
Almost 170 Belgian and European painters, from Pierre Alechinsky to Asger Jorn, Bram Van Velde to Henri Michaux and from Louis Van Lint to Christian Dotremont are represented. The collection is as rich as it is diverse and remains today the reference for abstract art in Belgium during the second half of the 20th century.
It reflects above all the feelings of a man in front of a work of art, falling in love with a painting, his love and passion for art in general and the bonds of friendship that were forged between a collector and artists.
The Neirynck Collection was not created on the basis of reason, but rather in function of being seduced by a work and by meetings between a collector and artists. The diversity of styles, of artists and sensibilities created a collection of a singular richness.